The anhydrous sodium sulphate produced at our Chaplin plant undergoes rigorous analysis in our onsite laboratory, always backed up and supported by the Saskatchewan Research Council.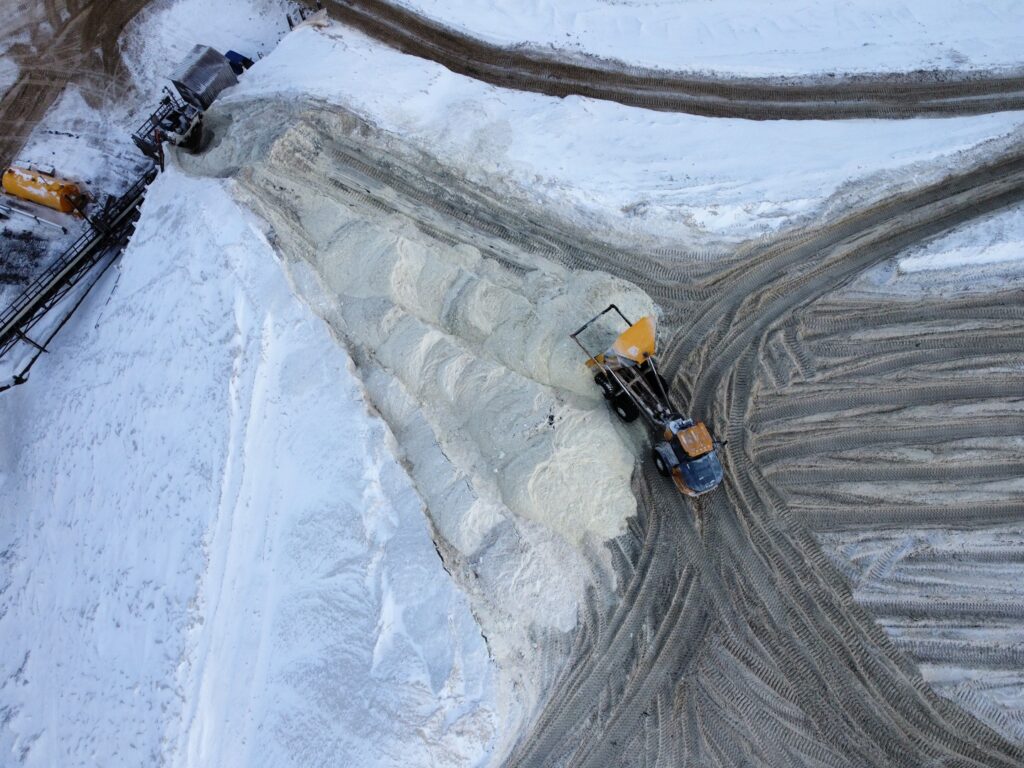 Our Chaplin laboratory is equipped to measure various chemical and physical parameters in brine, raw salt, process, and anhydrous sodium sulphate samples. Parameters typically measured or evaluated for anhydrous sodium sulphate samples include:
Appearance
Bulk Density (Freeflow)
Chemical (Na2SO4 by difference)
Moisture
Odour
Particle Size
pH (1, 5, 10 % solutions)
Reflectance
Speck Count
Water Insolubles
Other parameters can be measured upon request.
5 ways we ensure world-class quality
Our Quality Management System is registered to the ISO 9001 standard, which we have consistently achieved since May 2000. The scope of registration covers all critical components of our operations — mining, processing, and delivery of anhydrous sodium sulphate.
Our product is currently designated as Detergent Grade. It contains a minimum of 99.0 % Na2SO4, is Kosher certified, and meets Food Chemicals Codex Monograph requirements (Tenth Edition – 2016). SMMI is recognized biennially by the U.S. Food and Drug Administration (FDA) and registered as an FDA Food Facility for the production of Anhydrous Sodium Sulphate.
A Certificate of Analysis is generated for most shipping samples — and for all production and typical samples. Statistical reports can be generated from the data for these samples.
We welcome our customers from all industries to regularly audit our Quality Management System — and we are delighted that we always exceed our customers' expectations in those audits. That's because we maintain a high and rigorous standard — our Quality Management System uses detailed and precise checklists that include more parameters than the ISO 9001 checklist.
Our lab regularly submits samples to the Saskatchewan Research Council Analytical Laboratory. The SRC analysis verifies the processes and measurements in our Chaplin laboratory and goes on to measure trace metals and other parameters not part of our regular testing. These SRC results are available upon request.